Groningen 10's
Rugby Club Groningen organiseert jaarlijks een Internationaal Heren en Dames Groningen 10's Toernooi. Elk jaar een geweldige happening met naast veel rugby ook andere leuke vormen van vermaak, inclusief spetterend eindfeest met elk jaar weer een mooi thema.
For people abroad
Each year, Rugby Club Groningen organizes an International Gents and Ladies 10-a-side tournament. This is an amazing event with next to lots of rugby also other fun stuff, including an awesome endparty.
Tournament 2023
We are proud to announce that the theme for the Groningen 10s will be… CIRCUS TENZ 🤡🤹‍♂️🤸
The 10s will be held on the 3th of june 2023. So block out this day (and the next 😉) out in your calendars!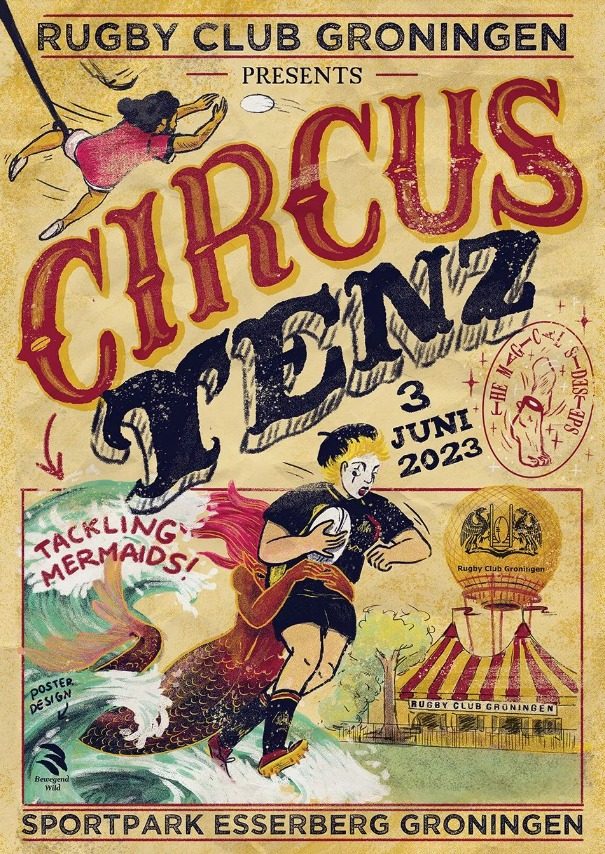 Registration
Register for the groningen 10s tournament using this link
Houd de website en onze social media kanalen Facebook en Instagram in de gaten voor de laatste updates.
Contact
degroningen10s@gmail.com