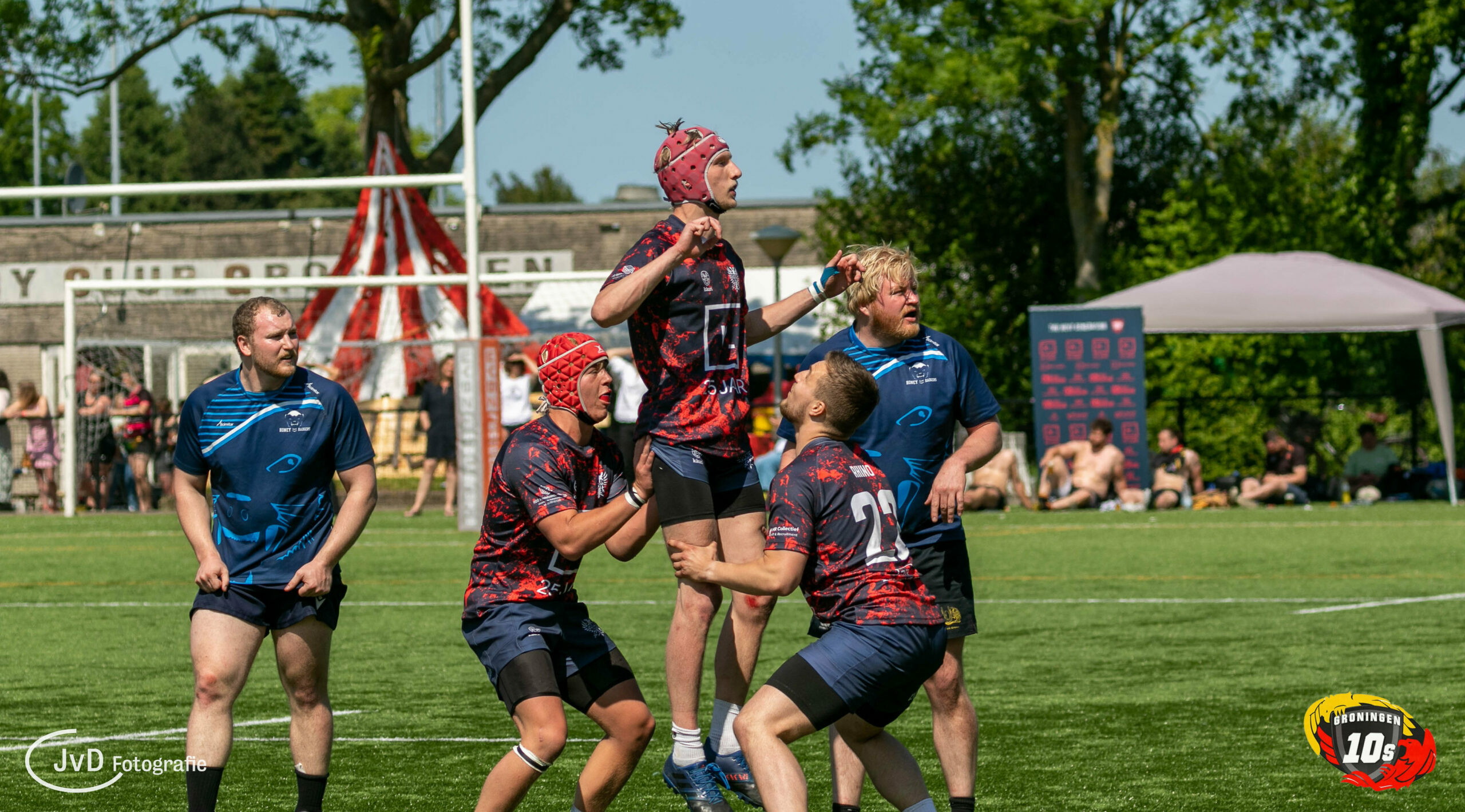 Groningen 10's
Rugby Club Groningen organiseert jaarlijks een Internationaal Heren en Dames Groningen 10's Toernooi. Elk jaar een geweldige happening met naast veel rugby ook andere leuke vormen van vermaak, inclusief spetterend eindfeest met elk jaar weer een mooi thema. Houd de website en onze social media kanalen Facebook en Instagram in de gaten voor de laatste updates.
For people abroad
Every year, Rugby Club Groningen hosts an International Men's and Women's 10-a-side rugby tournament. It's a spectacular event with plenty of rugby action and other exciting entertainment, culminating in an unforgettable closing party.
Tournament 2024
Hold onto your seashells, folks, because the theme of the Groningen 10s 2024 is "10 Feet Underwater." We're not squidding around – it's going to be a whale of a time! 🏉🐋
📅 Mark your calendars:
📆 May 18th – Dive into the action with our awesome Opening Party!
📆 May 19th – It's game time at Sportpark Esserberg for the main tournament, followed by the most epic "10 Feet Underwater" theme party!
Camping options will be available for May 18th, 19th, and 20th, ensuring you're right in the heart of the action. Get ready to make a splash, Groningen! The tides are turning in our favor, and it's going to be an ocean of fun! 🌅🏄‍♂️
Registration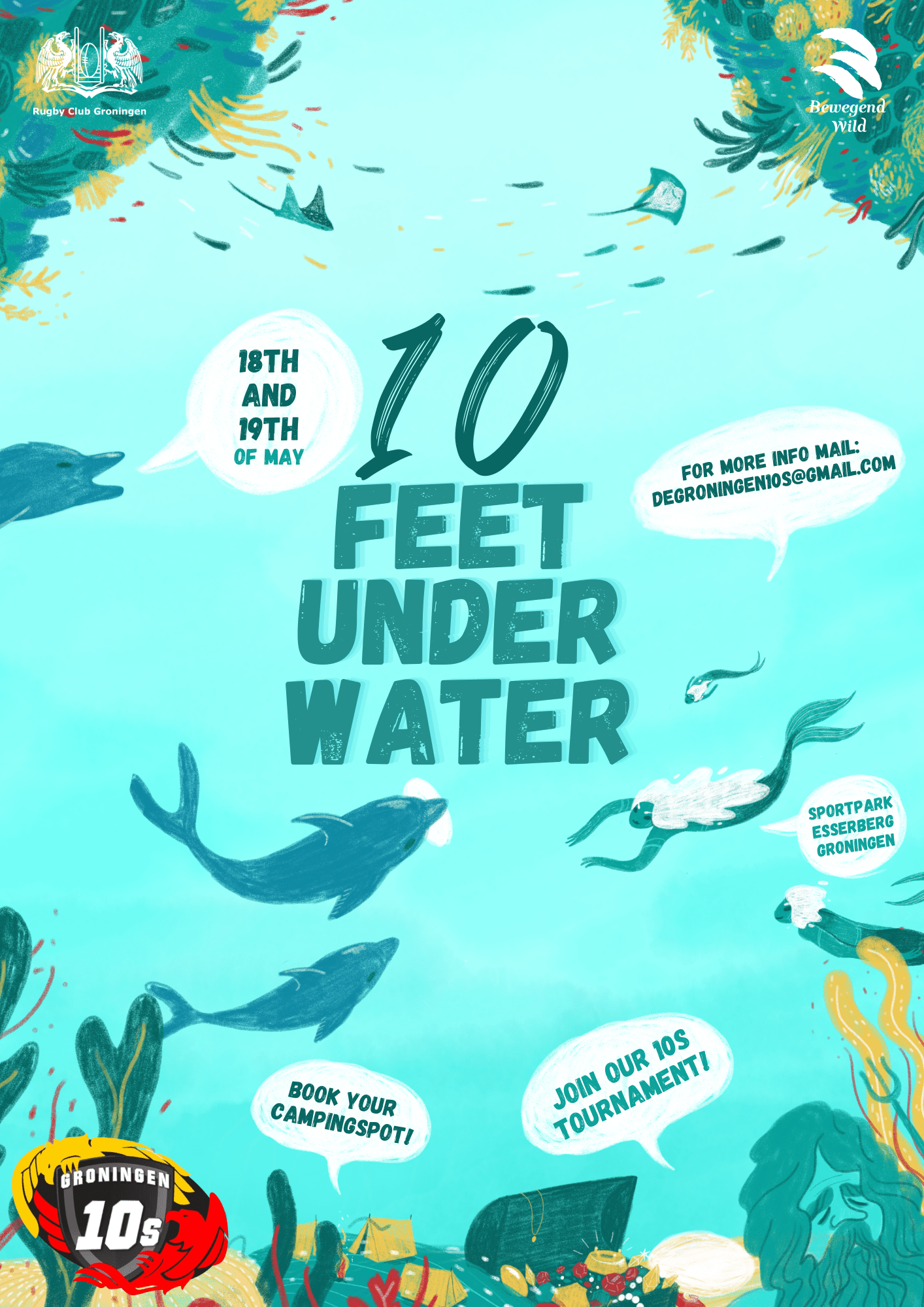 Contact
Remember last season?