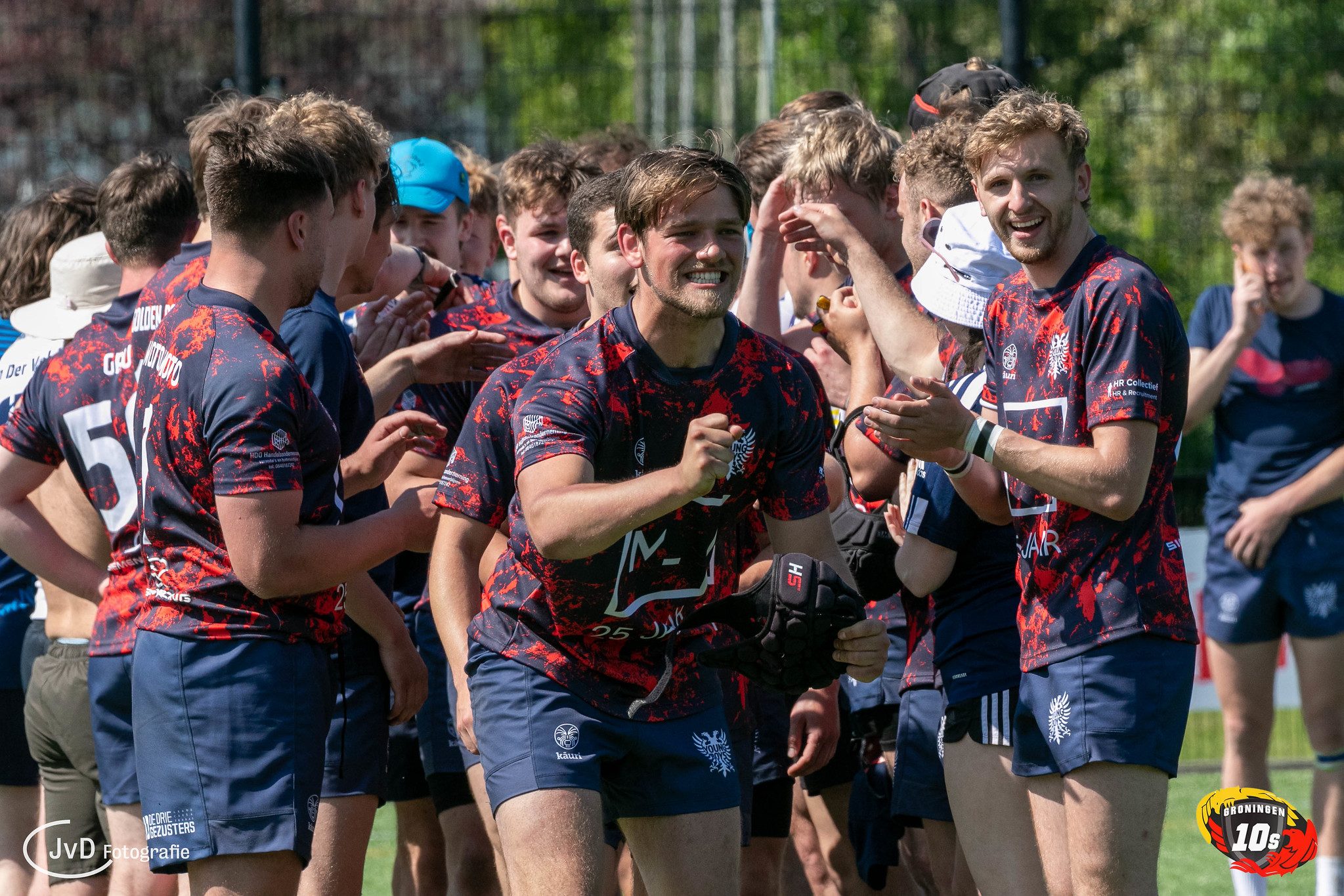 For internationals
You are welcome at Rugby Club Groningen
Rugby Club Groningen is the biggest and highest playing amateur club in Northern Netherlands for a 150+ km radius. With 3 Men's teams, 1 Ladies team and youth teams in all age groups, it's an ambitious rugby club. The club is a melting pot of students, youths and seniors from different nationalities, united by the same passion: rugby.
A club with ambition
Currently the First men's team is playing in the highest level in the Netherlands. The Seconds have ambitions to become champions in the 'Tweede Klasse' (third division in the Netherlands), to maintain the growth of the club. So do you have rugby experience, and are you looking for ways to keep practicing your beloved sport on a decent level? Come check out the club and the teams.
Anyone is welcome to become a member of our club and play for it, since it's an amateur club. Every player here plays for the enjoyment of the sport and the connection with other people the club culture provides. If you're seeking for a club where you will be payed or get something else towards, like housing or a job. We can't provide this for you. Also for new or less experienced players we have a spot at our club! The Third team compete on a lower level and are suitable for people starting (or about to retire from) their rugby career. Furthermore female players are warmly welcomed at Rugby Club Groningen… be ready to unleash your inner bear with our women's team the Lady Bears! 
Come to training!
Every Tuesday and Thursday from 20.00 to 21.30 the First and Second selection train together, supported by two experienced trainer/coaches. Tuesdays and Fridays from 20.00 to 21.30 the Third  trains at the club. The Lady Bears train on Wednesdays and Fridays from 20.00 to 21.30. Are you curious about training and the level of playing at Rugby Club Groningen? Feel free to swing by at Sportpark Esserberg (Rijksstraatweg 16, Haren) for a free training (or two). Any questions? E-mail: teammanagerheren1@rugbyclubgroningen.nl for anything.